5 low calories non-alcoholic drinks you can make with Melati Classic
Have some friends coming over for drinks? Looking to impress your guests without worrying about the calories found in most store-bought beverages? We all know most non-alcoholic drinks are packed with sugar, additives and are not the best for our health. The time has come for us, as a society, to progress past sugary, sad neon-coloured mocktails, and instead opt for sophisticated and delicious non-alcoholic drinks. We've put together a list of five low calorie, non-alcoholic drinks that grace the tables of Michelin-starred restaurants and will soon impress your guests at home. All of these drinks use Melati, a refreshingly bittersweet non-alcoholic aperitif that packs a flavour-punch at just twelve calories.
1. MELATEA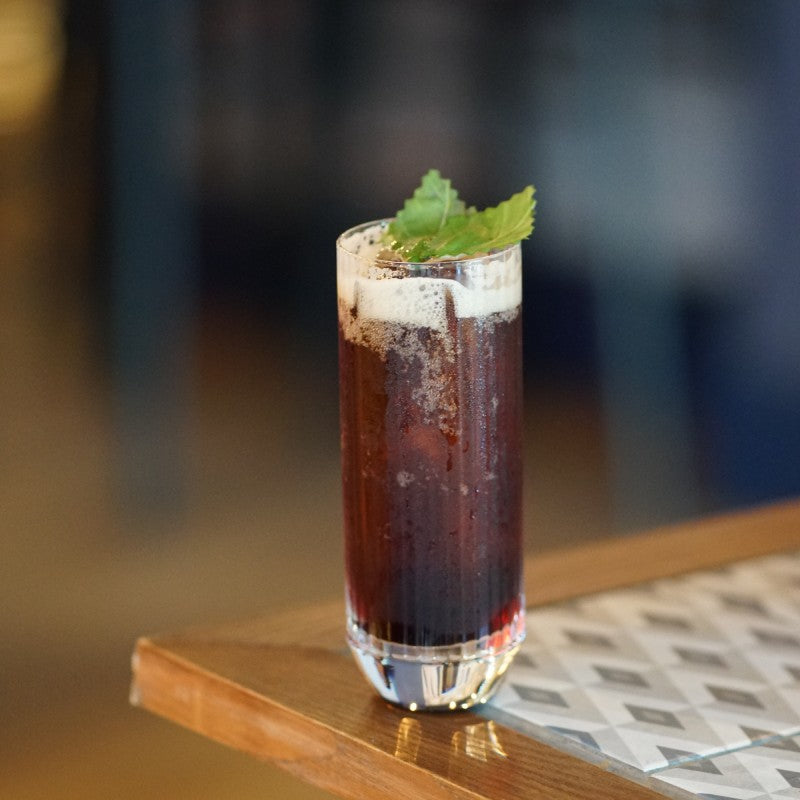 Earl Grey tea is the world's most popular tea and we're highlighting the unmistakably aromatic flavor profile of bergamot in this tipple. It's the perfect pairing with our Melati Classic, complementing our bitter orange peel and warm spices from ginger, cinnamon and star anise. Optional Ingredients include a hint of sugar for those who like a little sweetness in their tea.
INGREDIENTS
60mL Melati Classic
90mL Brewed Earl Grey Tea
30mL Lemon Juice
10mL Simple Syrup (optional)
METHOD
Add all the ingredients to a shaker filled with ice. Mix well and pour into a tall Collins glass filled with ice

2. MELATI PALOMA
Our take on this usually tequila forward cocktail. Substitutes Tequila for Melati Classic, which retains the same deep tart and bitter grapefruit flavors you love without the alcohol content. Complimenting the fresh grapefruit Melati Classic has, boost your immunity with this zesty refresher.
INGREDIENTS
60mL Melati Classic
10mL Lime Juice
40mL Pink Grapefruit Soda
METHOD
Add all the ingredients to a shaker over ice, shake well and strain the drink into a highball glass over ice.

3. COLLINS
"Tom Collins" is a simple cocktail made with gin, lemon juice, sugar, and carbonated water. In our recipe, we add a juicy twist with some peach puree for the perfect outdoor tipple. For an easy pantry fix, you can substitute it with your favorite marmalade to add a touch of sweetness to the beverage.
INGREDIENTS
45mL Melati Classic
45mL Peach puree/or 30ml marmalade
10mL Lemon
METHOD
Add all the ingredients to a shaker over ice, shake well and strain into a Collins glass over ice.

4. BASIL SMASH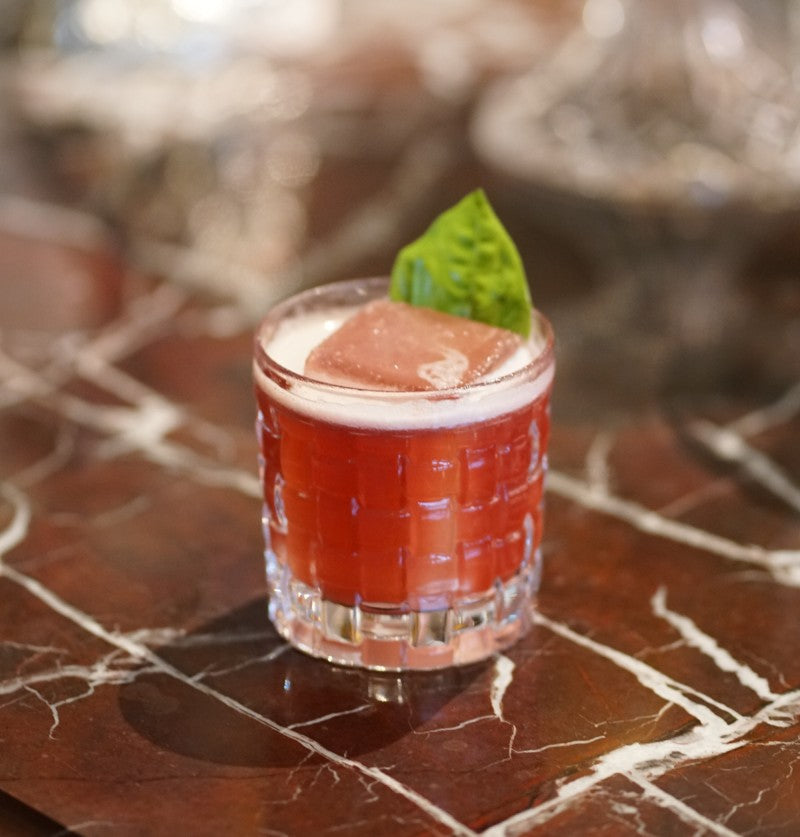 This herby & punchy beverage stars Basil, a peppery herb that gives the perfect herbaceous and floral touch to the drink. Other aromatic ingredients like ginger and lemon make this oh-so-simple drink an aromatic depth.
INGREDIENTS
45mL Melati
15mL Lemon
15mL Simple Syrup
10 Basil Leaves
15mL Ginger Juice
METHOD
Add all the ingredients to a shaker, mix well and pour. Serve chilled or with ice.
5. GARIBALDI
The Garibaldi cocktail is a classic Italian cocktail that usually includes orange juice and Campari, a scarlet red bittersweet liqueur. This recipe substitutes Campari with Melati Classic, which is reminiscent of your favorite bittersweet aperitifs enjoyed in the Mediterranean with a blend of 26 complex botanicals. We round this drink out with a squirt of fresh lemon juice for a fresh kick.
INGREDIENTS
60mL Melati
10mL lemon juice
10mL honey
30mL fluffy orange
METHOD
Vigorously shake orange juice to top the drink. Add the rest of the ingredients to a shaker over ice and shake well. Strain into a tall glass with ice and top with the fluffy orange.